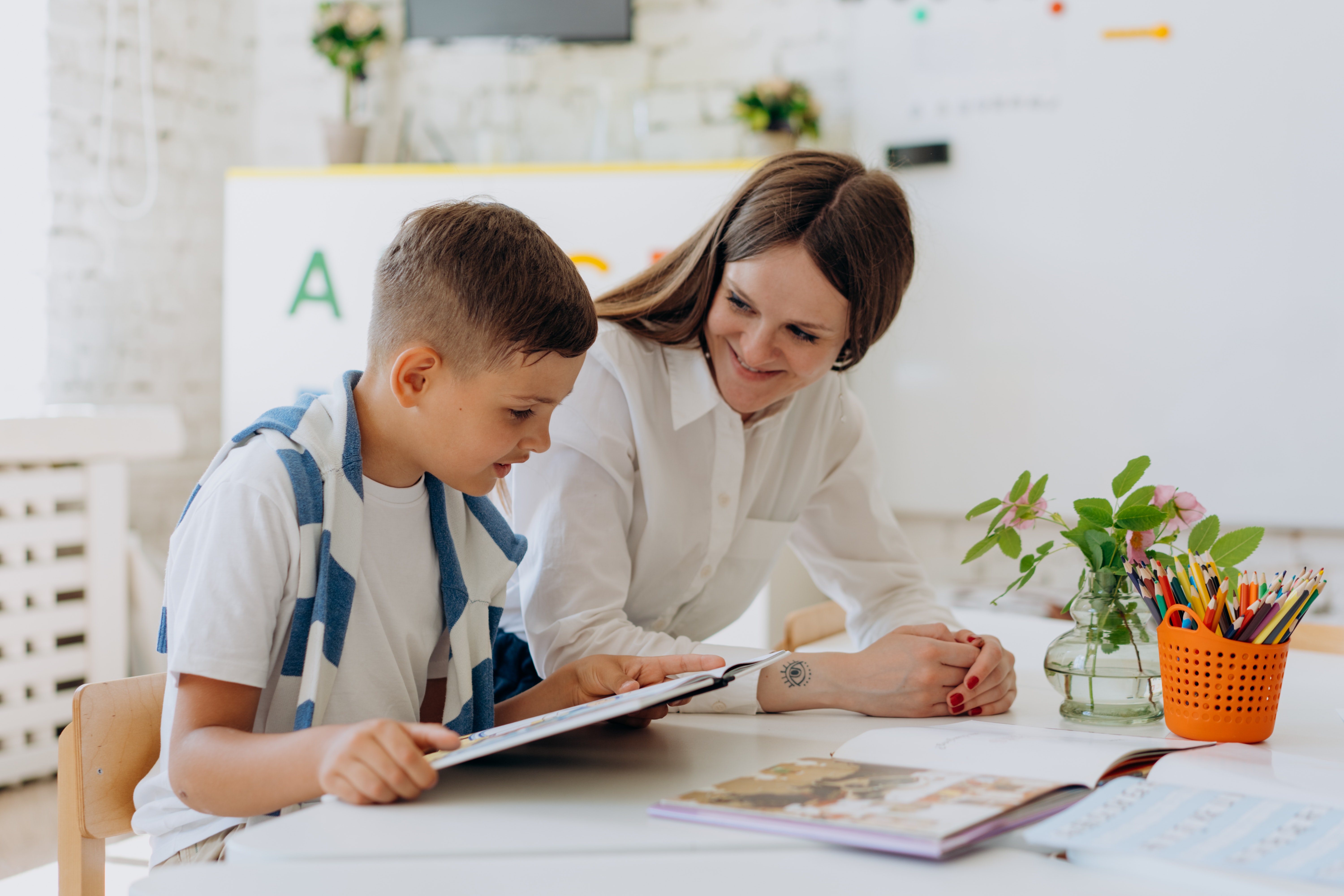 The accessible book collection available for schools.
For whom?
School libraries that want access to a collection of accessible books specifically designed for the school curriculum.


What is it?
LIREEDOO is a collection of accessible books in FROG (FRee your cOGnition) format. The mission of LIREEDOO is to provide everyone with the means to read, including those who have difficulties related to dyslexia or other learning disabilities. The name LIREEDOO is a combination of three words: LIRE (in French), REED (pronounced phonetically as "read") and DOO ("I do").

The collections are available on computer, tablet and phone (via our iOS and Android app).
User-oriented, easy to navigate and DYS-friendly
LIREEDOO is a user-friendly, user-centered tool that is accessible to people with learning disabilities such as dyslexia. It is also adapted to the needs of teachers who are looking for accessible content for their students.

The digital books of LIREEDOO are downloadable and easy to use, which facilitates the training of teachers to use this tool. In addition, its cost is affordable and it offers a wide selection of books adapted to each age group.
LIREEDOO ELEMENTARY
The collection offers titles that conform to the standards of children's literature, in line with teachers' practices and school programs. Students of all profiles (DYS, allophones, beginners or advanced readers) can find a book format that can be personalized and adapted to their needs.
LIREEDOO SECONDARY
The collection brings together books studied in class and prescribed by teachers, in a format suitable for all types of readers. The selection includes children's literature and literary classics.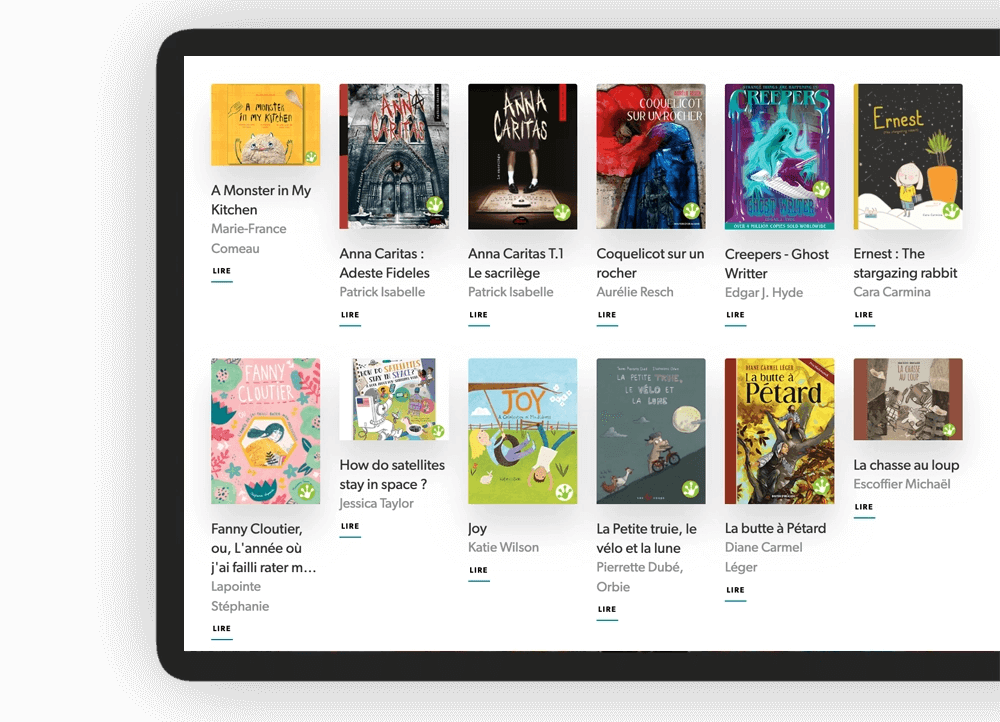 We have built and continue to build our collections for primary and secondary schools in collaboration with teachers to best support their pedagogy. The lists of books available in our collections are available here :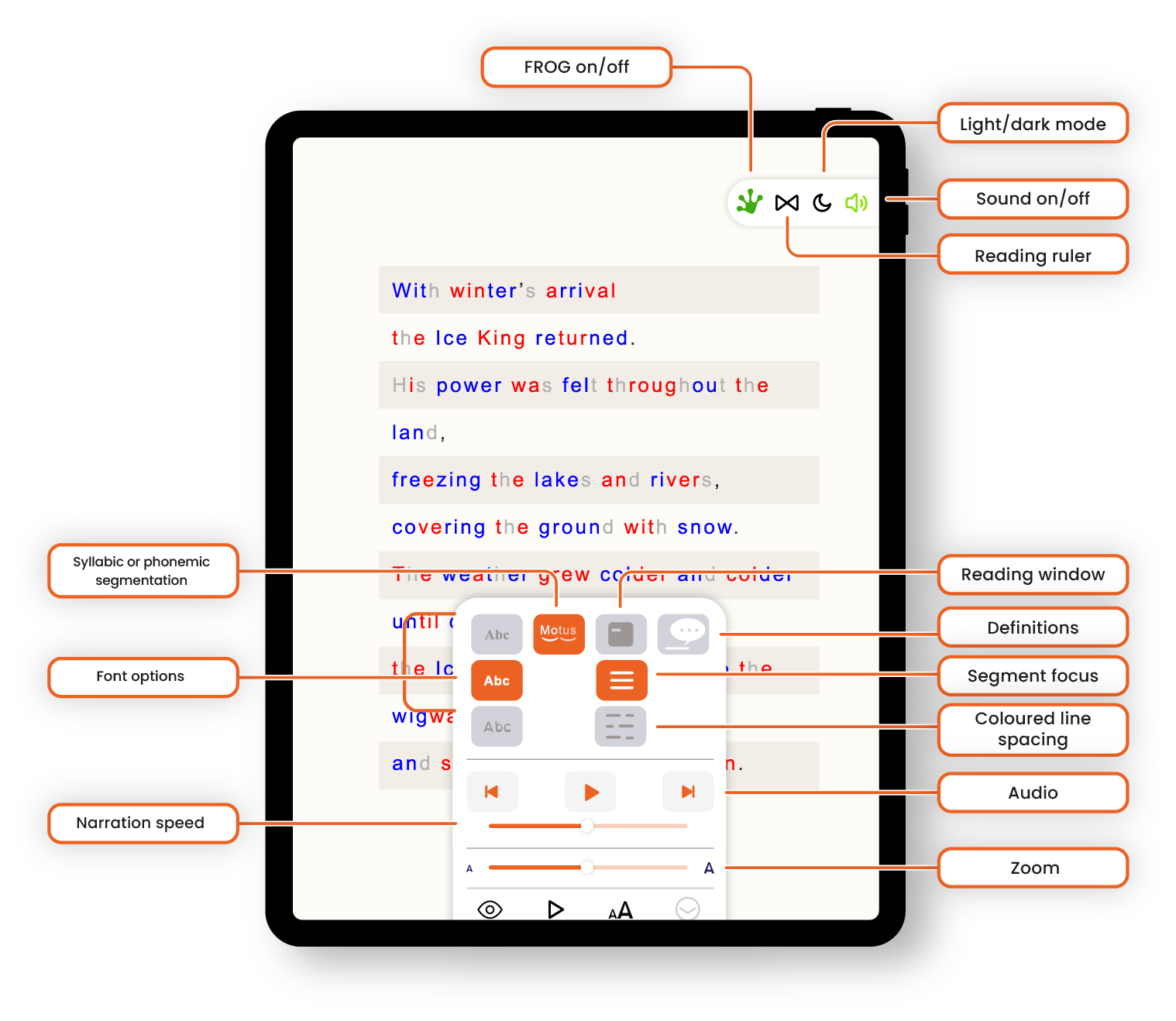 The FROG format
The FROG format was developed to ease the cognitive load of people with DYS disorders. Inspired by speech therapy methods, it includes assistive features to facilitate orientation and attention, reading and comprehension. The intuitive interface allows readers to read independently while customizing their reading experience for greater comfort.
Contact us to try our LIREEDOO collections for free.