The accessible book collection
From October 2 to December 15
Discover the Lireedoo reading contest and plunge into a world of accessible and inclusive digital books, enhanced by 14 reading aids!
Who is it for ?
Open to students in grades 1 to 12.
What's involved?
Choose from 9 captivating books and give us your choice of:
A drawing illustrating the book
A video summary of the book
A crossword puzzle
Sensational prizes
Don't miss this opportunity to promote inclusion and celebrate a passion for reading with your students.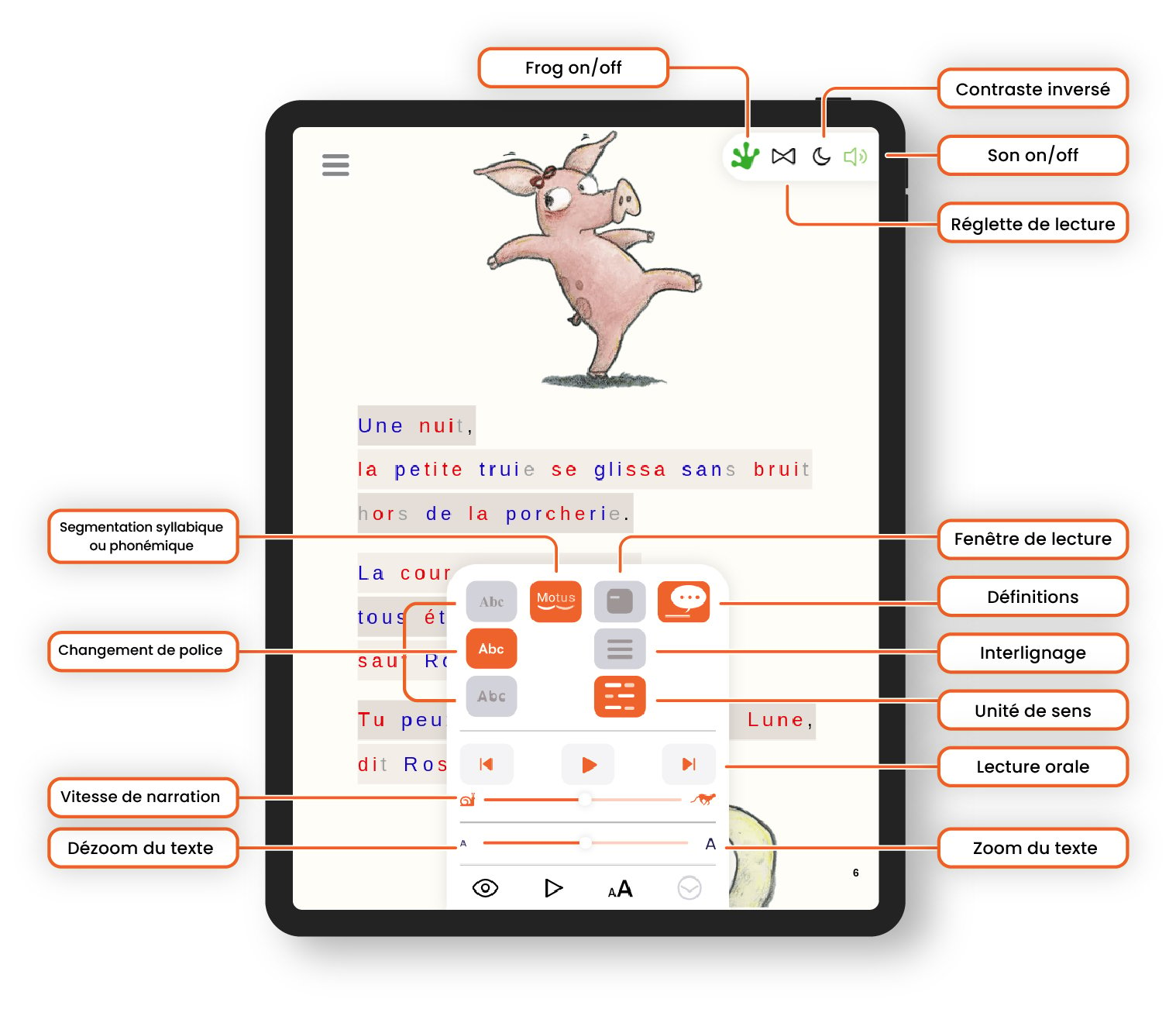 The FROG format
The FROG format was developed to ease the cognitive load of people with DYS disorders. Inspired by speech therapy methods, it includes assistive features to facilitate orientation and attention, reading and comprehension. The intuitive interface allows readers to read independently while customizing their reading experience for greater comfort.
Contest registration form